City of Detroit Swears In New Inspector General
Detroit has a new Inspector General – Ellen Ha – who was appointed by Detroit City Council on July 31, 2018 and sworn in on August 28, 2018. Ha, the City's second Inspector General, began her non-renewable, six-year term August 20.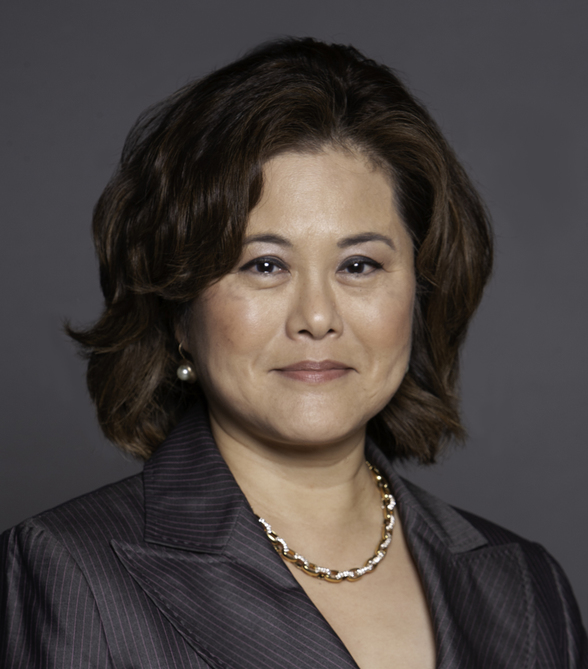 The City of Detroit's Office of Inspector General (OIG) was established as an independent agency by the 2012 City Charter. The mission of the Office of Inspector General as clearly stated in the Charter is "ensur[ing] honesty and integrity in City government by rooting out waste, abuse, fraud, and corruption." The jurisdiction of the OIG extends to "any Public Servant and City agency, program or official act, contractors and subcontractors providing goods and services to the City, business entities seeking contracts or certification of eligibility for city contracts and persons seeking certification of eligibility for participation in any city program, either in response to a complaint or on the Inspector General's own initiative in order to detect and prevent waste, abuse, fraud and corruption."
"Throughout her career, Ellen has proven herself to be a thoughtful, fair and extremely hardworking lawyer and I'm very happy for her," said Mayor Mike Duggan. "A person of her ethics and integrity is a perfect fit for the position of Inspector General."
Detroit City Council President Brenda Jones added, "Ms. Ha brings many years of legal and municipal experience to the OIG position. Ellen has a very high level of integrity and will continue the fine work begun by former IG, James Heath. We, the members of City Council, wish her well in this new assignment."
Born in South Korea, Ha immigrated to Detroit in 1975, at age 10. She learned English as a second language at McKinney Elementary School, attended Taft Middle School and began her high school years at the Detroit Renaissance High School.
Ha received a bachelor of arts degree in political science from the University of Michigan, Ann Arbor campus; and a Juris Doctorate degree from the University of Detroit School of Law in 1991. She began her legal career at the City of Detroit Law Department during Mayor Coleman Young's administration as a Junior Assistant Corporation Counsel.
Thereafter, she went into private practice as an associate at Garan Lucow Miller (GLM) in its downtown Detroit office. While at GLM, she was appointed to the City's Human Rights Commission by Mayor Dennis Archer. Ha was also appointed as a member of the Michigan Advisory Board to the United States Civil Rights Commission, during President's Clinton's administration, and traveled around the State of Michigan with other commission members to take testimony and investigate allegations of civil rights violations. During the '90s, she served as a board member with New Detroit, Inc.; Detroit International Institute; and American Citizens for Justice, now known as the Asian American Center for Justice. In addition, she lectured on Asian American history and the law at the University of Michigan on the Ann Arbor and Dearborn campuses for 15 years.
Ha left GLM to accept a trial attorney position as a federal prosecutor with the U.S. Equal Employment Opportunity Commission in the Detroit District Office. She left in 2001 to return to the City Law Department, during Mayor Archer's second term, as a supervisor of the newly created FOIA Section pursuant to the Michigan Freedom of Information Act (FOIA).
As the City's FOIA Coordinator, Ha played an instrumental role in the Governor's hearing of the removal of then Mayor Kwame Kilpatrick. She continued to serve the City in the Law Department during the administrations of Interim Mayor Kenneth Cockrel, Mayor Dave Bing, Emergency Manager Kevyn Orr, and Mayor Mike Duggan.
In 2014, Ha was promoted Chief of Staff of the Law Department by then Corporation Counsel Butch Hollowell, where she continued to provide legal counsel in all City matters related to FOIA. She continued to serve as the Law Department's Chief of Staff until her recent appointment by City Council.
"As the City continues to move forward, I am mindful of the importance of the Office of Inspector General (OIG)'s role in the City's continued self-governance and growth. I am thankful for the opportunity to serve the City in such an important role," Ha said. "The Charter provides the OIG with the independent authority and power to identify and to investigate fraud, waste, abuse and corruption in the City government. With the dedicated staff at the OIG and with the cooperation of all of the City's citizens, officials, employees and contractors, I look forward to contributing to the revitalization of Detroit by working to expose any such activity."
The Office of Inspector General continues to be vigilant in its mission to root out fraud, abuse, waste, and corruption. Citizens and employees can report complaints via the OIG Voicemail Hotline at 313.964.TIPS (8477) or website at www.detoig.org which contains a link to a secure online reporting form. Complaints may be made in person at the OIG Office located at 65 Cadillac Square, Suite 3210.