Census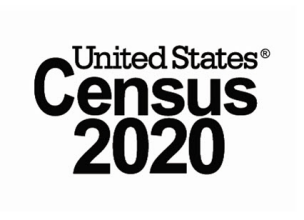 The US Census Bureau is looking for thousands of Detroiters to apply for Census jobs! They are hiring for both full and part time positions, including nights and weekends, at $24.50 an hour. Apply here.
Sign up for weekly Census updates by texting your address to (313) 356-3314 and be entered to win a $25 gift card in weekly drawings beginning March 12!
CENSUS AND COVID-19
As we work out way through this crisis, one small but very important action everyone can take now, to help our City and its people, is to fill out their 2020 Census.
This one action will take most people about 10 minutes, but it will impact our City for the next ten years, especially in the areas of health care, food and emergency services—all the things that are so critical in this crisis.
Spread the word! Participation in the census has never been easier. Go online to my2020census.gov or call the toll free number 844-330-2020 or using the paper form.
Your personal information is protected by federal law, so on the Census form you must use the address where you actually stay, even if it's different than the one on your license.
Now more than ever, if you live in Detroit Be Counted as a Detroiter!
HELP MAKE SURE EVERY DETROITER IS COUNTED IN THE 2020 CENSUS
The City of Detroit is gearing up for the 2020 U.S. Census, the nationwide count done once each decade of every person living in the United States.
We need to make sure every Detroiter is counted, no matter their age, income, type of residency or immigration status.
An accurate count of the population of Detroit is critical. The city's population number determines how many lawmakers the city gets in Lansing and Washington, D.C., and how much federal funding the city receives for programs that serve Detroiters every day, from nutrition and housing assistance to roads and schools.
The 2020 Census form will be a short set of questions about the number of people living in your household, their ages, race, ethnicity and income. It's critical that you fill out your form, because your response will determine Detroit's population and federal benefits for the next decade.
You can help ensure we count everyone.
In the News
WHY THE CENSUS MATTERS
An accurate Census count is crucial for Detroit. It will help ensure not only fair political representation in Washington, D.C., and Lansing, but also how much federal funding is sent to the City and the State of Michigan for all sorts of programs, from Medicare and Medicaid, schools and Head Start to highway planning and construction, and nutrition and housing assistance for low-income families.
If you count on HEALTH CARE, BE COUNTED!
Michigan receives $8.3 billion a year in federal funding for Medicaid and Medicare, and Detroit gets $2 billion. An accurate count of Detroit's population ensures Detroiters get their fair share.
If you count on EDUCATION, BE COUNTED!
The federal government grants more than $1.5 billion to Michigan for schools, Head Start and school lunch programs. Detroit's fair share depends on an accurate Census count.
If you count on FOOD ASSISTANCE, BE COUNTED!
Michigan receives $2.6 billion a year in food assistance for low-income families from the federal government. An accurate Census count makes sure Detroit gets its fair share of that funding.
If you count on ROADS, BE COUNTED!
Michigan gets over $1 billion dollars for road construction from the federal government, based on the Census count.
WHAT DETROIT IS DOING TO ENSURE EVERYONE IS COUNTED
Here's how we're working to count every Detroiter:
Partnering with Community Organizations
We're partnering with community organizations from every sector of the city. Together we'll reach out, block by block, to encourage people to sign up as volunteers and to consider paid temporary Census jobs.
Reaching Out
We're reaching out to hard-to-count populations. People without internet access, low-income households, people with disabilities, people of color, undocumented immigrants, people who don't speak English and members of the LGBT community are among the hardest people to count in the Census.
Fighting Misinformation
We're fighting misinformation. Under federal law, information you provide to the Census is confidential and cannot be used for anything other than statistical purposes. Your information cannot be shared with other government agencies, private companies, law enforcement, courts or individuals.
HOW YOU CAN HELP
We need your help to make sure everyone is counted in Census 2020. Here's how you can help:
Host a Census sign up event for people in the neighborhood, at local businesses
Volunteer at City sign up events
Ask local business to put up poster, cards for customers
Influence
Tweet, share, spread the word about the census with family, friends, colleagues
Help neighbors w/o computer to sign up online