City Clerk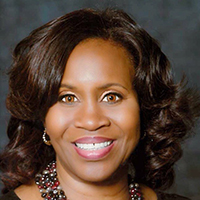 Janice M. Winfrey
The City Clerk shall be a citizen of the United States and a resident of the city. The City Clerk is elected at the city election held every fourth year on the first Tuesday after the first Monday in November.
A Deputy Clerk is appointed by the City Clerk. In the absence or disability of the City Clerk, or while the position is vacant, the Deputy City Clerk shall exercise all the powers and perform all the duties of the City Clerk.
Among the City Clerk's powers and duties are:
To keep the corporate seal, and all papers filed in or pertaining to his/her office.
To be clerk of the city council, attend all its meetings, and make and preserve a record of all its ordinances, resolutions, and other proceedings.
To certify, when requested, under the corporate seal, copies of all papers and records in his/her office.
To administer oaths and take affidavits.
To give such notices of all registrations and elections and to perform duties prescribed in connection with such registration and elections.
To supervise elections by virtue of the Clerk's position as Chairman of the Election Commission and Chief Elections Officer of the city.
To maintain reasonable accessible voter registration sites throughout the city.
To receive nominating petitions filed by a candidate for nomination to an elective city office.
The City Clerk, under the state law, issues Going-Out-Of Business Sale Licenses.
Citizens Information Service
The Citizens Information Service is a division of the City Clerk's Office that provides  information to citizens relative to public services and refers them to the proper department.
City Council President
Off