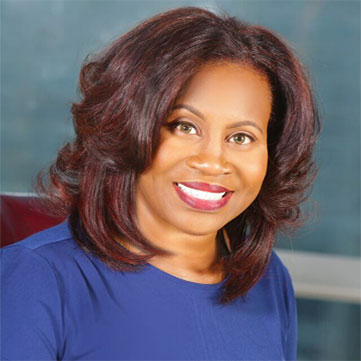 Janice M. Winfrey
The Clerk shall administer oaths and take affidavits; to exercise other powers and duties as provided by laws; to serve as Clerk to the City Council, Chief Elections Officer of the City and custodian of the Corporate Seal. 
Governor Gretchen's "Stay Home, Stay Safe" Executive Order (EO 2020-154) went into effect on  Friday, July 17, 2020. Therefore, Detroit City Council will be meeting virtually using videoconferencing on Tuesday, September 22, 2020 at 10:00am for the Formal Session. This action is being taken in accordance with Governor Whitmer's Executive Order 2020-154, which allows electronics meetings for legislative bodies.
APPLICATIONS & INFORMATION
CITY COUNCIL AGENDAS
To view City Council's Formal Session & Committee Agendas, click here.
To view City Council's Referrals & Documents click here. 
CITY COUNCIL MEETINGS
City Council Meetings maybe viewed in the following manner; 
Watch via Channel 10
Watch online by using https://detroitmi.gov/government/city-council  and clicking on Channel 10
To attend by phone only, call one of these numbers: +1-929436-2866, +1-312-626-6799, +1-669-906-6833, +-253-215-8782, +1-301-715-8592, or +1-346-248-7799, Enter Meeting ID: 330332554##
To attend online: Detroitmi.gov/Online-CC-Meeting
PUBLIC COMMENT:
To participate at the time of Public Comment, please raise your hand  within the Zoom application 
Telephone participants: Raise your hand by pressing #9
Web participants: Raise your hand by clicking raise hand in the application or pressing

Windows computer = [ALT] + [Y]
Apple Computers = [OPTION] + [Y]
To be consistent with how Public Comment has been handled  for in-person meetings: 
You will be called on in the order in which your hand is raised
All time limits set by the meeting Chair will be enforced
Any hands raised after the Chair ends submission of public comments, will not be able to speak at the meeting
*If interpretation or translation services are needed call The Department of Civil Rights, Inclusion & Opportunity at 313-224-4950. 
City Clerk Bio
Detroit City Clerk, Janice M. Winfrey is a native Detroiter who has dedicated the last 13 years of her life to tirelessly and carefully servicing her community. When sworn into office in 2005, Clerk Winfrey accepted the responsibility to govern three charter-mandated roles: City Clerk, Official Record Keeper and Chief Elections Officer.
Some of her greatest accomplishments as City Clerk to date are:
The establishment of the Detroit Archives and Records Management Division, which ensures that all citizens and other interested parties have access to current and archived city records.
The methodical implementation of five (5) new voting systems in Detroit.
Establishing a precedence in the election community by being one of the first among the eleven major cities in the United States to release 100% results by 11:00pm each election night during the 2006 election year.
Introduced Vote 4 Detroit, which is a voter information platform that provides election information and allows Detroit voters to request their ballots.
The introduction of BallotTrax, a system that tracks the status of every absentee ballot and sends a notification to voters telling them where their ballot is in the election process (from mailed to returned).
In addition to her day-to-day duties as Clerk and Chief Elections Officer, Clerk Winfrey has also found time to improve her skills and advance her profession by completing courses and certifications in the Election Center Training Program; the International Association of Clerks, Recorders, Election Officials and Treasurers; and the Michigan Municipal League. She also a member of the National League of Cities.
Clerk Winfrey, is a native Detroiter and graduate of Cass Technical High School, where she has been recognized as a distinguished alum, and Eastern Michigan University.  She is a member of the Detroit Federation of Teachers; the Association of Wayne County Clerks; the Michigan Municipal Clerks Association; the International Association of Clerks, Recorders, Election Officials and Treasurers; the National Association for the Advancement of Colored People; and Alpha Kappa Alpha Sorority.
To stay connected with Clerk Winfrey follow her on Instagram @CityofDetroitDOE or by liking her page on Facebook.
The City Clerk shall be a citizen of the United States and a resident of the city. The City Clerk is elected at the city election held every fourth year on the first Tuesday after the first Monday in November.
A Deputy Clerk is appointed by the City Clerk. In the absence or disability of the City Clerk, or while the position is vacant, the Deputy City Clerk shall exercise all the powers and perform all the duties of the City Clerk.
Among the City Clerk's powers and duties are:
To keep the corporate seal, and all papers filed in or pertaining to his/her office.
To be clerk of the city council, attend all its meetings, and make and preserve a record of all its ordinances, resolutions, and other proceedings.
To certify, when requested, under the corporate seal, copies of all papers and records in his/her office.
To administer oaths and take affidavits.
To give such notices of all registrations and elections and to perform duties prescribed in connection with such registration and elections.
To supervise elections by virtue of the Clerk's position as Chairman of the Election Commission and Chief Elections Officer of the city.
To maintain reasonable accessible voter registration sites throughout the city.
To receive nominating petitions filed by a candidate for nomination to an elective city office.
The City Clerk, under the state law, issues Going-Out-Of Business Sale Licenses.
Citizens Information Service
The Citizens Information Service is a division of the City Clerk's Office that provides  information to citizens relative to public services and refers them to the proper department.
City Council President
Off