Interim Fire Commissioner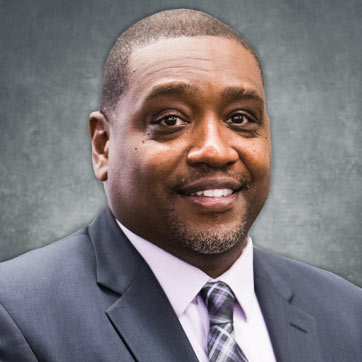 Charles Simms
Charles Simms was appointed by Mayor Mike Duggan as Interim Fire Commissioner Jan. 18, 2022.  
Simms, a 35-year veteran of the Detroit Fire Department, joined the department in 1986 at age 19.  Since that time, Simms has risen steadily through the ranks from Firefighter/EMT to Fire Investigator Lieutenant, Fire Investigator Captain and Chief of Arson and Fire investigations. Simms was elevated to the rank of Second Deputy Fire Commissioner in 2016, where he has overseen the Fire Marshal, Fire investigations, Communications, Training and Community Relations divisions. 
During his time as Chief of Arson, Simms oversaw a 74% increase in the number of arrests of arson suspects, which became a major contributing factor to the plunge in arson fires and eventual end of the need for an annual citywide Angels' Night campaign to prevent arson fires. He also played a major role in the Department's successful efforts to improve the city's ISO rating, a national rating system that measures a city's preparedness to fight fires to set homeowner insurance rates. 
Simms, 54, was born in Detroit and graduated from Pershing High School. He then went on to earn his bachelor's degree in Psychology and master's degree in Education from Wayne State University. 
Simms also brings to his new position unique qualifications that will help him lead the department.  He spent several years as a union director, involved in contract negotiation and serving as a mediator. His ability to see the union and management side of the department is a skill he likely will need to draw upon as Fire Commissioner.  Simms also has been trained in lean processing, which is designed to help identify and fix inefficient systems and processes. 
Simms is married to Melanie, his wife of 29 years, and has two adult sons. 
City Council President
Off