Deputy Chief Financial Officer / Chief Procurement Officer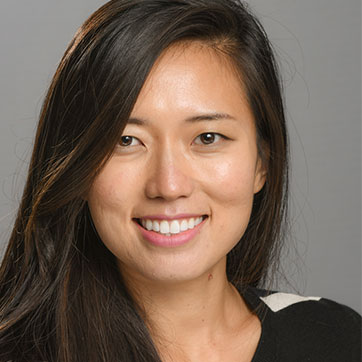 Sandra Yu Stahl
Sandra Yu Stahl was appointed Deputy Chief Financial Officer/Chief Procurement Officer in August 2022 by Mayor Mike Duggan. Prior to that, she served as General Services Department director and led operations for Detroit's facilities, vehicle fleet, parks, recreation, blight remediation and animal control. In filling this cabinet-level position, Stahl becomes the highest ranking Asian-American in City government.
Stahl has two degrees from MIT: a bachelor's in Urban Studies & Planning and a master's in City Planning.
Prior to coming to the City in 2018, Yu Stahl served as Director of Policy and Evaluation for CitizenDetroit, a nonprofit founded by former Council Member Sheila Cockrel and Wayne State President Emeritus Dr. Irvin Reid to engage residents in deliberative dialogue on Detroit's most important public policy issues as it emerged from bankruptcy. She has worked in the private sector managing community initiatives for mapping company Loveland Technologies (now known as Regrid), as well as in the nonprofit sector leading strategic initiatives for Detroiters Working for Environmental Justice.
She has served on the Detroit Brownfield Redevelopment Authority Advisory Committee and the board of Doing Development Differently in Detroit (D4), has been a board member of MACC Development since 2013, and has volunteered with her church's youth ministry in 48214 since 2014.

Stahl is a 2013-14 Detroit Revitalization Fellow, a 2010-12 Great Lakes Leadership Academy alumna, and holds undergraduate and graduate degrees in Urban Studies and Planning from the Massachusetts Institute of Technology. In all her work, Stahl brings a commitment to excellence, passion for equity, and dedication to integrity and stewardship of the public trust.
Stahl, her husband and four young children reside on Detroit's east side.
City Council President
Off