Chief Public Health Officer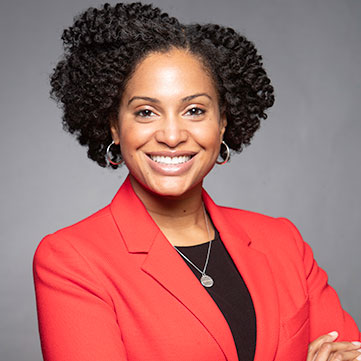 Denise Fair Razo
Denise Fair Razo, MBA, MPH, FACHE
Denise Fair Razo serves as chief public health officer for the Detroit Health Department, appointed by Mayor Mike Duggan. In this role, she directs public health strategies toward protecting the health and wellbeing of residents —including vulnerable populations like seniors and the homeless—from communicable diseases and health threats like COVID-19. Denise leads a team of more than 250 public health experts who also support the economic viability of the City by offering public health guidance for the safe operation of businesses, churches, and educational institutions throughout Detroit.
Prior to leading Detroit's Health Department, Fair Razo served as a group practice director at Henry Ford Health System, providing executive oversight for primary care clinics and multi-specialty medical centers. Previous to that, she served as senior consultant and program administrator for Trinity Health System, where she was responsible for managing a broad portfolio of operations including ambulatory clinics and urgent care facilities.
Fair Razo currently serves on the state's Public Health Advisory Council, appointed by Gov. Whitmer, to represent local public health officials. Fair Razo also holds board positions on the Detroit Authority and the Detroit URC Board of Directors. She has served on the Executive Committee for the Livonia Chamber of Commerce and the Michigan chapter of the American College of Healthcare Executives Board of Directors.
Fair Razo obtained a Bachelor of Arts degree from The University of Michigan at Ann Arbor, a Master of Public Health from The University of California at Berkeley, and earned her Master of Business Administration from the Mike Ilitch School of Business at Wayne State University. Fair Razo also is board certified in health care management from the American College of Healthcare Executives.
City Council President
Off