Delray Neighborhood
The Delray Neighborhood Planning process will formally kick-off in April, 2019. The plan will be managed by the Planning & Development Department and include a significant community engagement process to develop consensus around a handful of key objectives. Some of these include:
Location and types of vegetative buffering to be implemented around neighborhood
Stabilization strategies for areas with residential dwellings that will remain in place
The character, form, and location of future industrial developments
Types and locations of treatments for streetscape projects
Improved connectivity and recreation options, particularly at historic Ft. Wayne
This planning process will be unique, in that future development within the neighborhood will be limited to commercial and industrial uses. The plan will strive to identify solutions to achieve an appropriate and responsible balance between the existing housing that exists and the future intensive uses that will arise with the development of the new international bridge.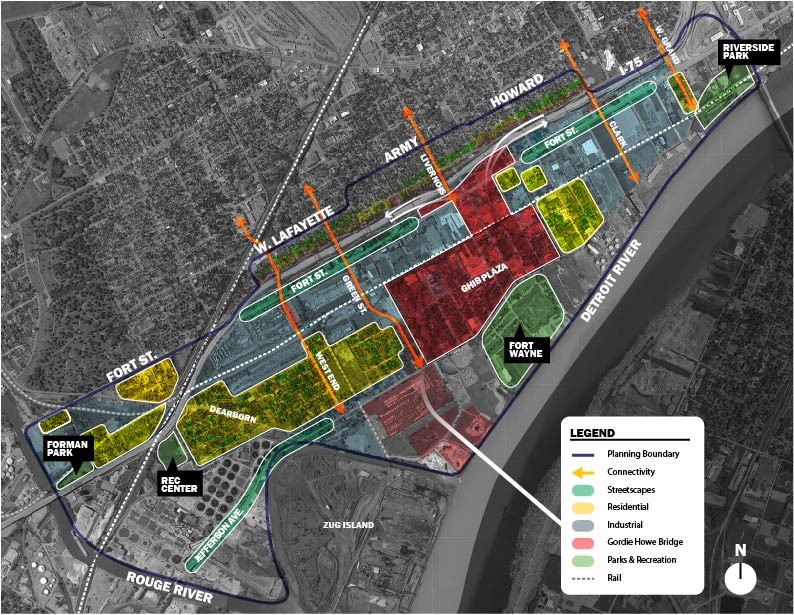 Project Leads: