U-SNAP-BAC, councilmembers & community celebrate overhaul, preservation of 64 units of affordable housing
U-SNAP-BAC, councilmembers & community celebrate overhaul, preservation of 64 units of affordable housing
Housing at deeply affordable rates, of 50%-60% AMI, guaranteed for next 30 years.
Project, in partnership with MHT Housing, was an $11.9M investment in the community.
City invested $2M in funding in development; project also received $6.7M in LIHTC.
DETROIT – U-SNAP-BAC and members of the Detroit City Council and community today gathered to celebrate the makeover of 64 units of deeply affordable housing on the city's east side and the extension of that affordability for the next 30 years.
MorningSide Commons, located along Wayburn Street and Alter Road in District 4's MorningSide neighborhood, features 13 townhomes at 50 percent area median income (AMI) and 51 at 60 percent AMI. Because the affordability is guaranteed for at least the next 30 years, residents will not have to worry about being priced out of their homes. U-SNAP-BAC is the owner and developer of the 32-building complex.
"Today is an exciting day for the MorningSide Community, as we dedicate 64 rental townhomes to remain affordable for the next 15 years in this community," said Linda Smith, who has served as executive director of U-SNAP-BAC since 1995. "U-SNAP-BAC and our partners are committed to ensuring that quality housing is available and affordable for families of all incomes."
Each of the 32 buildings received new HVAC; new kitchen appliances, cabinets and sinks, and faucets; new bathroom vanities, toilets, sinks, and shower fixtures; new flooring; new paint; and new lighting and ceiling fans. The apartments now meet MSHDA's Affordable Green Standards for efficiency. The exterior also saw major upgrades, including new roofing, new windows, new gutters and downspouts, new siding, new front and rear entry doors, new or repaired steps on the front and back of each unit, and new lighting and garage door replacement or repair.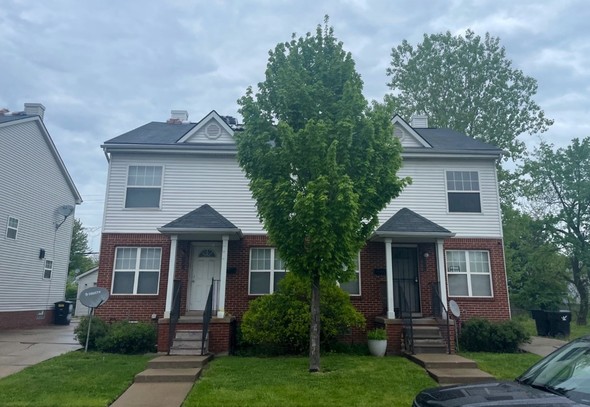 "I would like to congratulate and thank U-SNAP-BAC for its continued dedication to helping the residents of the east side," said Detroit Mayor Mike Duggan. "This renovation and extension of its affordability mean residents will have a beautiful and affordable and beautiful place to call home for years to come without having to worry about being displaced. We have made it a priority to ensure that as we build back Detroit, we're looking out for those who have stuck with us through the bad times. Thanks to Linda Smith and U-SNAP-BAC, we've made another step toward that goal by not only preserving but improving affordable housing in our neighborhoods."
Funding for the $11.9 million renovation included $2 million in federal HOME funds through the Detroit Housing & Revitalization Department (HRD). The development also received $6.7 million in Low-Income Housing Tax Credits (LIHTC) from the Michigan State Housing Development Authority (MSHDA). The LIHTC tax credit syndicator is Cinnaire.
"The City is proud to help support the renovation and extension of MorningSide Commons' affordability because of its key role in providing quality, affordable housing to Detroit's east side," said Julie Schneider, director of the Housing & Revitalization Department. "HRD is dedicated to helping community organizations like U-SNAP-BAC that share our goal of building and preserving affordable housing and creating a more resilient and equitable Detroit."
District 4 Councilmember Latisha Johnson and Councilmember at large Coleman Young II also attended the groundbreaking ceremony.
"I would like to not only congratulate but thank U-SNAP-BAC both for its investment in preserving affordable housing and its lasting commitment to the people of Detroit's east side," said Johnson, who represents the MorningSide community. "Housing sustainability and security is among the most pressing challenges we face as Detroit continues to rebound, and this project will ensure that the residents of MorningSide Commons will continue to be able to call it home."
Since 2015, the City of Detroit's Housing & Revitalization Department has helped preserve 6,500 housing units as affordable and create about 1,400 new units.
MHT Housing's community development financial institutions fund (CDFI) – CORE Community Partners – contributed a $150,000 predevelopment loan to U-SNAP-BAC to front third-party costs tied to the renovation and loan restructuring. CORE is also acting as the project consultant and is co-guaranteeing the LIHTC equity for Cinnaire to improve pricing for U-SNAP-BAC and aid in getting the deal done.
The property is managed by Continental Management. Those interested in living in this community can contact Continental Management at 313-821-0469.
About U-SNAP-BAC
U-SNAP-BAC was formed in 1985 by residents with a collective commitment to improving the quality of life in communities through collaboration, neighborhood improvements, and community cohesiveness. Through this commitment, a consortium of 11 community-based organizations on the eastside of Detroit were drawn together to implement positive community change. The demand for decent affordable housing was at the forefront of the coalition's agenda. With the goal of preserving sound housing stock, U-SNAP-BAC Nonprofit Housing Corp. was created in 1987 for the sole purpose of neighborhood preservation through home repair and new housing development. Through the years, U-SNAP-BAC's activities have included small-business services, community organizing, neighborhood beautification, homeownership education, financial literacy, and homeownership preservation counseling. U-SNAP-BAC Nonprofit Housing Corp. has focused on new construction, acquisition rehabilitation, and minor home repairs for residents. U-SNAP-BAC has counseled over 900 families; aided in the development of over 100 block clubs; mentored countless small businesses; facilitated dozens of workshops, town hall meetings, community forums, and neighborhood cleanup efforts, planted over 100 trees, rehabbed over 500 homes, and constructed over 130 new affordable homes, all while maintaining the mission of community cohesiveness, collaboration, and commitment.