Renew Detroit Home Repair Program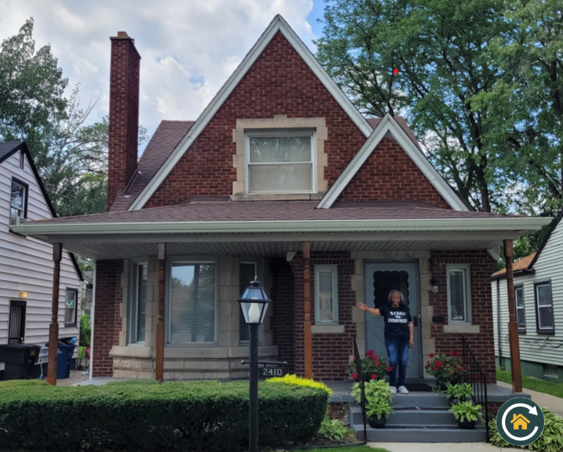 Rebuilding a better, bolder Detroit
The Beginning
In May 2021, the city of Detroit was granted 826 million dollars from the American Rescue Plan Act (ARPA), the fifth largest allocation out of all cities in the country.
Mayor Duggan began an extensive community feedback process to discuss how the American Rescue Plan Act funds allocated to the City of Detroit could be utilized. Throughout May and June 2021, 65 community meetings were hosted that included close to 4,000 participants. 
These meetings allowed the participating Detroiters the opportunity to voice their preferences on how to spend the ARPA funds. Home repair was overwhelmingly the top response.
Establishing Renew Detroit 
This program is funded with federal grant money through the American Rescue Plan Act that was signed into law by President Biden in March of 2021.The City of Detroit received its direct allocation of ARPA funds in May of 2021.
After the community feedback process, Detroit's City Council voted to appropriate $30M of ARPA funds for "home repair to seniors, low income and disabled community." From there, the Renew Detroit Essential Home Repair Program, a 2-phase home repair program for senior and disabled homeowners in the city of Detroit, was created. 
At that time, the $30M appropriation equated to home repairs for 1500 homes. The program was expanded in July 2022 to $45 million with an additional $15 million from the State of Michigan. The program now has the capacity to repair 2,000 homes, and Phase 2 was expanded to allow for roof or window replacements, whichever is deemed to be more critical. The City will continue phase 1 roof replacements through 2024, with Phase 2 repairs following in 2024-26. 
Detroit's Home Repair Need
$2-$4 Billion

According to the University of Michigan Poverty Solution Study the home repair need in Detroit is approximately $2-$4 billion. 

ARPA Home Repair Program – Renew Detroit

$45 Million

$20 Million

Phase 1

Roof Replacements

$25 Million

Phase 2

Roof Replacements OR Window Replacements
City Council President
Off