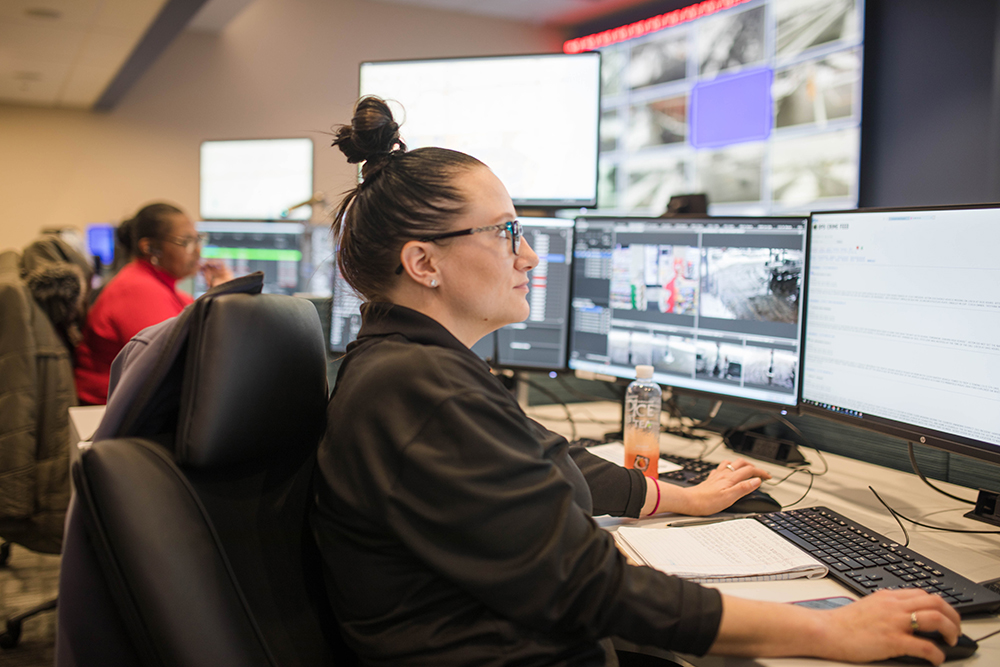 All Project Green Light Detroit participants install high-definition (1080p) cameras and upgrade to high-speed network connections capable of allowing for consistent video streaming to DPD. Participants also agree to provide adequate lighting on all parts of their properties — and to making other improvements as needed to ensure that their businesses are customer-friendly, safe, and inviting.

Each participant purchases and installs external Project Green Light Detroit signage, including metal flag signs, decals at the top of their doors, and physical green lights — all to signify to customers and community members that they are Project Green Light Detroit participants.

As part of Project Green Light Detroit, DPD and the City have committed to devote staff to effectively receive, monitor, and analyze video feeds from Project Green Light Detroit participants in the department's state-of-the-art Real-Time Crime Center.

If you are a business owner interested in becoming a Green Light Partner, please fill out the application form.