Warrendale Cody Rouge
Warrendale/Cody Rouge Neighborhood Framework Plan
The Warrendale/Cody Rouge Neighborhood Plan is a child-centric plan of action, co-crafted by residents and the City of Detroit to guide future growth and investment in the neighborhood. The Plan focuses on four strategic areas:
Housing
Economic Development
Open Space + Parks + Public Lands
Streetscape + Transportation Mobility
The Neighborhood Framework Plan is supported by the DTE Energy, the General Motors Corporate Giving, the Skillman Foundation, and the Quicken Loans Community Fund. Residents, community stakeholders, and the City will work together to determine how investments from our partners should be made within the planning area to improve quality of life for residents, children, and their families.
Project Lead: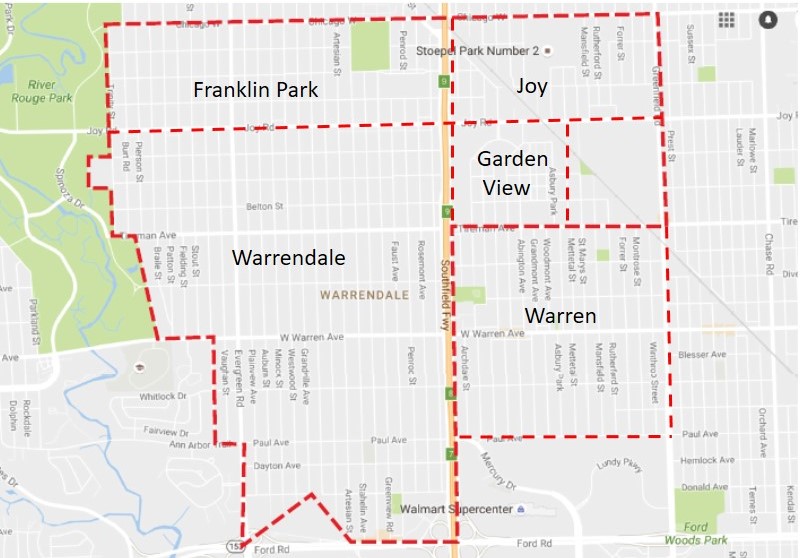 Warrendale/Cody Rouge Project Boundaries