Financial Empowerment Center (FEC)
The Financial Empowerment Center (FEC) offers professional, one-on-one financial counseling as a free public service to enable residents to address their financial challenges, needs, and plan for their futures. The FEC is in partnership with the City of Detroit, Wayne County Treasurer's Office and Wayne Metropolitan Community Action Agency.
Residents receive free, one-on-one professional counseling assistance with money management, budgeting, reducing debt, establishing and improving credit, connecting to safe and affordable banking services, building savings, and referrals to other services and organizations.
FEC Counselors can help you:
Take control of your debt
Deal with debt collectors
Improve your credit
Build your savings
Create a budget and create a plan to stick to it
Find safe and affordable financial products
Other services based on your needs
Professionally trained counselors support their clients in navigating complex financial challenges and choices, helping them identify and meet present challenges and future ambitions. Counseling services are integrated into other social services including housing and foreclosure prevention services, workforce development, prisoner reentry, benefits access, and more.
All counseling services, including credit report analysis, is free of charge. There are no income limits or residency requirements. Interpreting and translation services are available upon request.
The Detroit Financial Empowerment Center is funded by the Cities for Financial Empowerment Fund, JPMorgan Chase, Wayne County Treasurer's Office, and the Skillman Foundation.
Schedule Your Appointment:
Schedule your free, one-on-one, financial counseling session by calling 313-322-6222 or scheduling online!
The FEC call center is open Monday through Friday, 9 am until 4:30 pm.
Due to COVID-19, all counseling sessions are conducted via phone or video conferencing.
What to Expect at Your Appointment:
Your first session will last 60 minutes, longer if you attend as a couple. In the first session, the client and counselor will complete a thorough Financial Health Assessment. This assessment captures demographics, service plan interest, financial health (income, spending, assets), financial services (usage, costs, and possible needs), and debt assessment (liabilities, costs, payment ratios, creditors, etc.), if applicable.
After the Financial Health Assessment, the client and counselor will decide which service plan or plans best fits the clients needs. These service plans are: Reducing Debt, Establishing/Improving Credit, Increasing Savings, and Access to Banking. Creating a budget is part of all service plans, and a free credit report will be provided to every client, unless they opt out.
What to bring, not mandatory, but helpful:
Social Security Number
Bank Statements
Pay Stubs/All Sources of Income
Household Bills
Government issues ID (if available)
Partners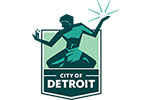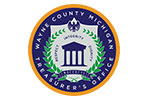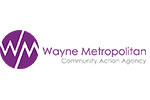 Supported by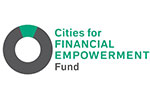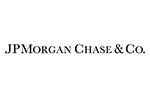 FEC Counselors are trained and certified in accordance with the requirements and competencies detailed in the FEC Model Counselor Training Standards. FEC Counselors are employees of Wayne Metro.