Group Executive of Jobs, Economy & Detroit At Work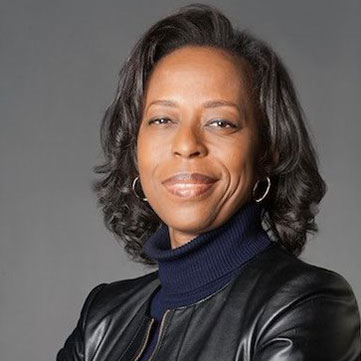 Nicole Sherard-Freeman
Nicole Sherard-Freeman joined the City of Detroit as Executive Director of Workforce Development in August 2019. In October 2020, Mayor Mike Duggan appointed Nicole Group Executive of Jobs, Economy and Detroit At Work; She will assume her new role in January 2021. Sherard-Freeman will play a central role not only in staffing major employers in Detroit, but also attracting them top the city based on the strength of the city's workforce. Unifying the workforce and economic development teams under Nicole will provide major job creators with a seamless process for locating in Detroit and finding qualified residents to build their workforce.
Nicole has been responsible for building Detroit At Work, a world-class staffing organization that supplies ready talent to local employers, and solving for the often complex job and career readiness needs of local residents by leveraging Detroit's network of service providers. Nicole's team measures its success by Detroit's residential employment level, the increase in average wages for Detroit at Work customers, and growth in the number and quality of employers served through the system.
Nicole also helps lead the operations for Community Health Corps, a new city initiative led by Deputy Mayor Conrad Mallett, that will provide direct outreach and case management to many of the city's lowest income residents to help connect them with the services and support they most need to improve their quality of life, health and economic standing.
Prior to joining the City, Sherard-Freeman was President and CEO of the city's workforce agency, Detroit Employment Solutions Corporation, a 501(c)(3) non-profit. Under her leadership, DESC grew from $37MM to $67MM, and significantly increased the number and scope of partnerships with philanthropic investors and employers. In addition, the agency substantially improved its capacity to capture and report data through the implementation of a world-class data system, introduced LEAN process improvements to all major operations, developed an executive-level talent bench, and commenced a strategy to increase the number of Detroit at Work Career Centers from 3 to 8 locations, providing improved access to jobseekers across the city.
Nicole brings 20+ years of combined experience in corporate, non-profit, and entrepreneurial sectors, and the proven ability to develop and manage complex, cross-sector partnerships. From external relationships with community-based organizations and philanthropic investors to direct, daily management of initiatives for government partners, Nicole's unique skill set integrates significant experience managing relationships with employers and the close examination of those who provide direct service to Detroit jobseekers.
As the former Director of Corporation for a Skilled Workforce's Detroit Portfolio, Nicole was a lead researcher and co-author of two significant reports about Detroit's talent pool and job market: Detroit's Untapped Talent – Jobs and On-ramps Needed; and, Detroit's Untapped Talent – Pathways and Partnerships for Success. She is also a local guest lecturer on topics involving workforce and talent pipeline development.
Born and raised in Detroit, Nicole is a graduate of Renaissance High School. She holds a Bachelor of Science in Business Administration, and has completed graduate studies in Organizational Management and Development at Fielding Graduate University. She holds a credential in Global Human Capital Trends from Columbia University School of Professional Studies. Nicole serves on the boards of Detroit Economic Growth Corporation, Board of Governors for Schoolcraft College Foundation, and is co-chair of the Workforce Intelligence Network of Southeast Michigan.
City Council President
Off