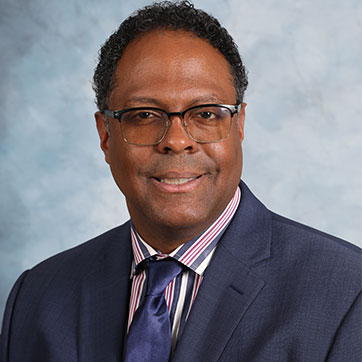 Todd A. Bettison
As Deputy Mayor, Todd A. Bettison oversees many aspects of City government and serves as a bridge to community leaders and activists across the political spectrum.
The son of a Detroit schoolteacher, Bettison comes to the position of Deputy Mayor following a distinguished 27-year career with the Detroit Police Department and was second in command to Chief James White. In that role, he oversaw all aspects of the department's community relations, as well as administrative functions of DPD.
Bettison rose through the ranks quickly at DPD, starting in 1994 as a patrol officer. Within five years, he was promoted to sergeant and to lieutenant one year later, each time scoring the highest of any candidate in the department on the promotional exam. Bettison continued his rise and was promoted to Inspector, Captain, Commander and eventually Deputy Chief in 2017. Bettison holds a bachelor of science degree from Wayne State University in Criminal Justice and a Graduate Business Certificate from the Mike Ilitch School of Business. He is also a graduate of Eastern Michigan University's School of Police Staff and Command and Oakland University's Six Sigma/Lean Management Certification-Green Belt Program. 
As Deputy Mayor, Bettison will fill in for Mayor Duggan if the Mayor is incapacitated or otherwise unable to fulfill his duties. Given his extensive law enforcement background, Bettison will oversee all enforcement-related activities from police to blight enforcement and more. 
City Council President
Off