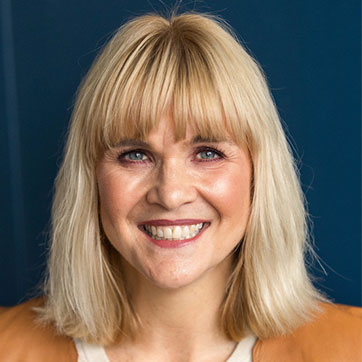 Trisha Stein
Trisha Stein, who has been serving as Chief of Staff since January 2021, has been named Chief Strategy Officer for the City of Detroit. In this newly created role, Stein will facilitate and drive key strategic initiatives including mental health, sustainability, data governance and census. A key architect of DPD's mental health co-response program, Stein will work closely with the Department on a revamped mental health co-response initiative. Stein also will work to establish greater transparency and accountability of City departments by managing data outputs, reports, and dashboards. Stein has more than 25 years of public policy experience, most recently as Chief of Staff, where she oversaw several key initiatives spanning multiple departments, including spearheading ARPA outreach and communications, and working to ensure all Detroiters are counted by the Census Bureau.  
She previously served as Director of Administrative Operations at the Detroit Police Department since April 2015 where she provided strategic planning and management of critical projects and priorities and served as police chief's top policy advisor. Some of her initiatives included Project Green Light Detroit, a public private partnership aimed at increasing public safety by using real-time video technology and Ceasefire Detroit, a coordinated effort to address gun violence perpetrated by or against members of gangs, groups or street crews.
Prior to joining the Police Department, Stein served as interim director of Planning & Development from 2014-15, where she developed the investment strategy and implementation plan for the city's HUD entitlement funds, which played a critical role in laying the groundwork for Detroit's urban redevelopment strategy.
Stein's diverse career has also included serving as the top administrator for the Wayne County Prosecutor's office. She has worked in London in the House of Commons, as a communications analyst for the Michigan House, and managed the campaign that helped elect Jennifer Granholm as Michigan Attorney General.
City Council President
Off