District 7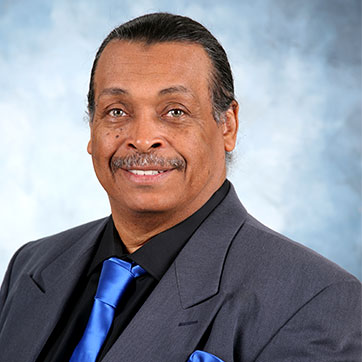 William M. Davis
A longtime community and labor leader, William M. Davis is a West Virginia native who grew up on Detroit's west side. His family later moved to Highland Park, where he graduated from high school.
After earning an associate's degree in law enforcement from Wayne County Community College, Davis went on to study criminal justice and graduated with a bachelor's degree from Wayne State University.
He started his career at the City of Detroit in the Water and Sewerage Department. He held several assignments and advanced to shift manager at the Waste Water Treatment Plant. He also served as chief union steward for the American Federation of State, County and Municipal Employees (AFSCME) and for UAW Supervisors.
After retiring in 2012, he continued to advocate for city workers. Davis became president of the newly formed Detroit Active and Retired Employees Association to protect their rights and benefits when the City declared bankruptcy.
His civic involvement includes serving as president of the National Action Network's Detroit branch and as vice president of the Detroit Men Organization, a program that advocates for and mentors young men. One of his proudest achievements is serving as an elected precinct delegate for Precinct 410, which ranks consistently as one of Detroit's highest voting precincts.
Davis has lived in Barton-McFarland for 30 years and serves on the board of the neighborhood association. Davis began serving as a Police Commissioner in 2018 and represents District 7.
City Council President
Off