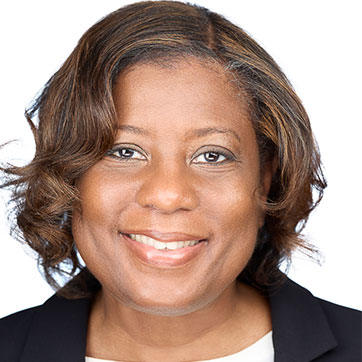 Lisa Carter
Lisa R. Carter is committed to the safety of the residents of the City of Detroit and the County of Wayne. Commissioner Carter is a lifelong resident of the City of Detroit and graduated from Cass Technical High School. She became a Deputy with the Wayne County Sheriff's Office and retired at the rank of lieutenant after 27 years.
Commissioner Carter has a Bachelor's Degree in Criminal Justice from Concordia University. She is also a graduate of the Eastern Michigan School of Staff and Command and the Central Michigan Law Enforcement Executive Leadership Institute. Currently employed at Wayne State University, she is the Research Assistant-Member Coordinator for the AmeriCorps Urban Safety Project. Carter and her husband Tyrone have two sons.
Police Commissioner Carter won election in 2013 and again in 2017 to represent District 6, which includes the 4th Precinct and part of the 2nd, 10th and 3rd precincts.  Her peers on the Board have elected her several terms as chair and vice chair. As a national leader, Commissioner Carter has presented at conferences on effective police-community relations. 
City Council President
Off