District 2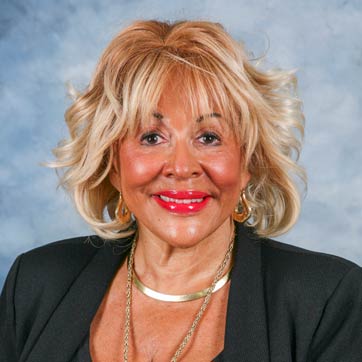 Linda Bernard, JD., LL.M.
Linda D.  Bernard is the only African-American attorney to argue and win three precedent-setting cases in the Michigan Supreme Court.
  
A graduate of Wayne State University's Monteith Honors College and WSU Law School, Bernard also holds certifications in legal and business disciplines from several institutions, including The Harvard Business School. 
Her career spans positions as Ford Motor Company attorney, City of Detroit managing attorney, and the first Administrative Hearings Officer for the Detroit Administrative Hearings Department, where she handled 25,000 code enforcement cases without reversals or appeals. As President and CEO of Wayne County Neighborhood Legal Services, Bernard founded several specialty law centers, as well as the largest Mediation Housing Placement and Domestic Violence centers in the state. 
Bernard has served on more than 25 private and public boards, including the Eastern Michigan University Board of Regents, Black Family Development Board, the Detroit Regional Chamber of Commerce's CEO Roundtable, and the Wayne County Head-Start Policy Board.  
A multi-media personality, Bernard has received more than 100 awards including the Michigan Bar Association's Highest Honor, the Champion of Justice Award; the FBI Youth Services Award; and Michigan Legislature and City of Detroit resolutions. At the White House, President Ronald Reagan recognized her as one of the 100 Outstanding Small Businesspersons in America. 
District 2 residents elected Bernard in November 2020 in a special election required by the City Charter to complete part of the four-year term won by Conrad Mallet in 2017. After his resignation in 2018, Mayor Duggan appointed Yvette Griffie to serve until voters could elect a commissioner.
Having also served as chief legal counsel to the Board of Police Commissioners, Bernard attended her first meeting as a Board member on December 3, 2020.
 
City Council President
Off