District 1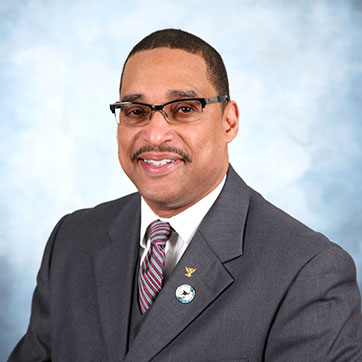 Darryl D. Brown
As a resident of Rosedale Park for over 20 years, Darryl D. Brown has an undying passion for his city and most importantly, his community. He and Thelma, his wife of 29 years, have raised their children in Rosedale Park since 1997. Brown has been an active member of Macedonia Baptist Church for the past 19 years. He has served as a member on Rosedale Park Improvement Association Board and as block captain for 10 years. He currently serves on the Rosedale Park Radio Patrol.
Brown is a System Supervisor for DTE Energy. He is a Wayne County Sheriff CERT Reserve, a retired Detroit Firefighter and the former Regional Director for the IABPFF (International Association of Black Professional Fire Fighters). He is a graduate of the Executive Development Institute at Dillard University and currently is pursuing a B.S. in Emergency Management from Waldorf University.
Brown is also a missionary by nature. He works with many organizations throughout Detroit and is an advocate for empowerment, safety and volunteerism. It was through these volunteer opportunities that he taught Martial Arts to over 500 children in Metro Detroit and participated in rolling pantries feeding the homeless.
Through his faith and vision in the community, he is actively engaged in purchasing commercial properties with the hopes of bringing more locally owned businesses to the area. Most of all, he strives to help improve the quality of life in many areas in the community by focusing his efforts on increasing the number of public safety agents and volunteers.
Brown began serving as a Police Commissioner in 2018 and represents District 1.
City Council President
Off