Making Detroit Lead Safe
The number of children with elevated blood levels (EBLLs) in Detroit has decreased by about half since 2009. This decline is likely due to home abatement among affected children, outreach and education services for children and families affected by lead, and the removal of blighted homes through demolition.
However, lead still remains a challenge among children younger than six in Detroit. To continue future improvements, in 2016, the Detroit Health Department developed a coalition of city departments and community partners to coordinate childhood lead prevention and removal in the City. This coalition is called Lead Safe Detroit. Working together, the Lead Safe Detroit Coalition provides health services and lead education, removes hazardous lead sources in homes, conducts school and home water testing, improves compliance of rental owners, and strengthens environmental standards for lead.
 
Members of the coalition include: the Detroit Health Department (DHD), Detroit Land Bank Authority (DLBA), Detroit Building Authority (DBA), Buildings Safety and Engineering Department (BSEED), Housing and Revitalization Department (HRD), Detroit Water and Sewerage Department (DWSD), Detroit Public Schools Community District (DPSCD), Great Lakes Water Authority (GLWA), Detroit Housing Commission (DHC), ClearCorps Detroit, and Wayne State University's Green and Healthy Homes Initiative.
What City Departments Are Doing to Drive Down Lead
Tougher Rental Ordinance
Due to the older housing stock in the city of Detroit, many homes have lead paint. With more than 50% of Detroiters being renters, the city earlier this month approved a long-sought tougher ordinance regarding rental units. This new ordinance creates a framework that will allow for stronger enforcement of lead requirements, including a newly required lead inspection for every home. Under the new ordinance, landlords that do not have a certificate of compliance (unaddressed lead issues are one reason to withhold a CofC) cannot legally collect rent from their tenants until the issues are addressed and a CofC is issued. 
Home Visits and Referrals
The Detroit Health Department sends out lead advocates and nurses to visit homes with children under the age of 6 affected by lead.  At these home visits, staff educate families on how to prevent future lead exposure, identify lead exposures, and refer families to abatement programs. To talk to trained staff or request a home visit contact the
Home Investigations and Abatements
The Housing and Revitalization Department (HRD) provides investigations for homes of children under 6 with elevated blood lead levels and lead abatement for homes with lead. To learn more about HRD's lead abatement program contact the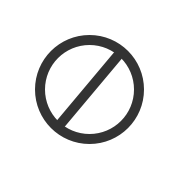 Rental Inspections and Landlord Outreach
The Buildings Safety Environment and Engineering Department (BSEED) provides lead education to rental owners, inspects rental units for lead, and issues violations to non-compliant landlords.  If you are a renter and think your home should be inspected for lead or think your landlord is non-compliant contact
Water Quality and Home Water Testing
In 2016, the Detroit Water and Sewerage Department (DWSD) launched it's part of the citywide Lead Safe Detroit program. It included establishing Lead Safe Standard Operating Procedures and an internal workgroup committed to helping reduce lead sources in drinking water. It should be noted that there is no lead in the water distribution system. Lead is encountered when it reaches the service line, connecting the water main to the home, and plumbing inside the home. In addition to required Lead and Copper Rule compliance testing, during water main replacement projects, DWSD began providing pitcher filters and flushing instructions to homes on the block of the construction as a precautionary measure. In 2018, DWSD as part of its Asset Management Program, DWSD began replacing lead service lines during water main replacement. You can watch a video about the replacement program, and visit this page to learn more.
Do I have a lead service line? Use this online tool to find out.
How can I get my water tested? DWSD, in partnership with the Great Lakes Water Authority, will test for lead in the water at no charge at homes where a child has tested positive for elevated blood lead levels, or when DWSD is replacing a lead service line. Learn more at the Lead and Water Testing page, submit this online form or complete and download this form.
When can I get my lead service line replaced? Learn more here.
Residential Lead Service Line Replacement Program
The Detroit Water and Sewerage Department (DWSD) estimates there are more than 125,000 lead service lines (LSLs). In the City of Detroit, LSLs are most likely to be found in single family homes built before 1950. While recent sampling shows that water in homes that have been tested fall well within the EPA guidelines for the presence of lead, DWSD is working on a 
.
School Water Testing
The Detroit Health Department is working with schools and early childhood facilities across the City to support testing water for elevated lead. This proactive testing helps ensure that Detroit children have a safe and healthy environment at school.  Learn more at 
Strengthening Environmental Controls for Demolitions
Vacant homes in the city pose a threat to the health and safety of Detroiters and the City is committed to ensuring the demolition program is conducted in the safest, healthiest way possible. Detroit Building Authority (DBA) and the Detroit Health Department (DHD) are partnering to strengthen public health protections within the City's Demolition Program and mitigate potential lead exposures for children. This includes:
Demo Texting Service: 

(313) 254-DEMO (3366)

By texting an address they care about to 313-254-DEMO (3366), residents will receive a text message listing the addresses of structures within 500 feet that are scheduled for demolition and the approximate date of demolition. The text also includes health tips reminding them to keep windows and doors closed during active demolition and to keep children and pets inside. As part of its ongoing effort to run the nation's largest and safest demolition program, the city of Detroit has launched this new text-based program to let residents know when a building near them is going to be demolished. The new system also will help guide residents living close to planned demolitions know what safety precautions to take to protect against any potentially harmful dust that may become airborne, despite the practice of wetting the house before and during demolition. Note: please use this format: 9385 E Vernor or 2 Woodward.
Stronger surveillance and protections:  The Detroit Health Department initiated a study to see if there was any risk associated with demolitions and elevated blood lead levels. Preliminary results suggest 2.4% of elevated blood lead levels in children may be associated with demolitions. The potential association was noted for children living within 400 feet of a demolition site, only for demolitions that occur between May and September. The cause of the association is not clear, and further analysis is being conducted.  However, to mitigate any potential risks and lead exposures, the Health Department commissioned a task force to strengthen public health protections within the City's Demolition Program, and are implementing immediate protections for children and families. The task force will continue to develop recommendations and seek input from environmental and academic experts. 

See full task force recommendations

Strengthened protocols: The "Detroit demolition protocol" borrows from national best practices, and has been commended by the Environmental Protection Agency as an example for other communities. Houses are sprayed with water before and during demolition to reduce dust. In addition, demolition debris is wetted as it is loaded up and hauled away. DBA and DHD are partnering to further strengthen the protocols and improve contractor compliance.
Enhanced notification: Contractors will be providing door hangers to households within 400 feet (or within a radius of 8 houses) of a site two weeks in advance to notify residents of an upcoming demolition. For more information visit: 
 or call
Improved compliance: Contractors will be provided with a paper checklist of critical equipment that should be onsite and procedures that should be followed.  Residents can view the checklist at:

Protecting Our Neighbors and the Environment

Contractors caught violating Detroit Building Authority requirements are suspended or terminated from Detroit's demolition program.  Neighbors are encouraged to call the hotline to report any problems during or after demolition. 
What You Can Do
Get Your Child Tested for Lead
All children under the age of 6 and living in older homes should be tested annually for lead. To have your child tested you can:
Make an appointment with your child's pediatrician or health care provider.  Call the toll-free number on the back of your child's health insurance card.
Make an appointment at . 
or visit 
Make an appointment at one of the below Detroit Health Department lead screening clinics:

If your child does not have health insurance or if you never selected a health plan, your child may be Medicaid eligible. Visit
to learn more.
Additional Resources

Michigan Department of Environmental Quality (MDEQ), 1-800-662-9278 http://michigan.gov/lead