City Council President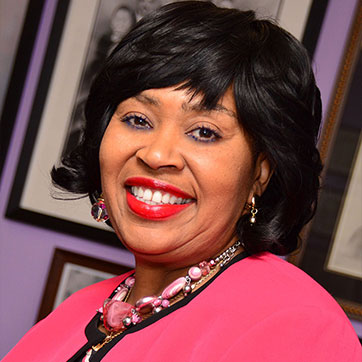 Brenda Jones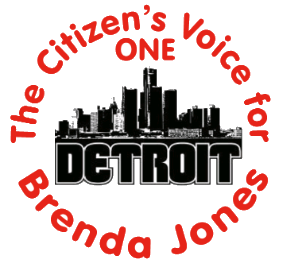 2021 Detroit Infinite Scholars Scholarship Fair Registration
City Council Agenda Items:
https://app.smartsheet.com/b/publish?EQBCT=49872f441d60409a8693879ba8387fd2
Governor Gretchen Whitmer's "Stay Home, Stay Safe" Executive Order (EO 2020-42) went into effect on Thursday, April 9, 2020. Therefore, Detroit City Council will be meeting virtually using videoconferencing until further notice.  This action is being taken in accordance with Governor Whitmer's Executive Order 2020-48, which allows electronic meetings for legislative bodies.
City Council Sessions may be viewed in the following manner.
Please use the link below to watch the meeting on Channel 10:
Please use the link below to watch the meeting online:
Detroitmi.gov/Online-CC-Meeting
Please use this link to sign up for public comment:
Detroitmi.gov/CC-Public-Comment
Alternatively, sign up for public comment by phone:  313-224-3322
To attend by phone only, call one of these numbers:  +1 929 436 2866, +1 312 626 6799, +1 669 900 6833, +1 253 215 8782, +1 301 715 8592, or +1 346 248 7799 Use meeting id:  738 256 485
Public Comment:
To participate at the time of Public Comment, please raise your hand within the zoom application.
1. Telephone participants: Raise your hand by pressing *9
2. Web participants: Raise your hand by clicking raise hand in the application or pressing
     a. Windows computer = [ALT] + [Y]
     b. Apple computers = [OPTION] + [Y]
 
To be consistent with how Public Comment has been handled for in-person meetings:
 
You will be called on in the order in which your hand is raised
All time limits set by the meeting Chair will still be enforced
Any hands raised after the Chair ends submission of public comments, will not be able to speak at the meeting
 
All interested persons are invited to be present and be heard as to their views. Persons making oral presentations are encouraged to submit written copies to the City Clerk's Office [email protected] via e-mail, for the record.
If interpretation or translation services are needed call The Department of Civil Rights, Inclusion & Opportunity at (313) 224-4950. 
It it my pleasure to continuously serve you as the Detroit City Council President. We must work together to enhance and improve our City. I am working diligently on ordinances, resolutions, and initiatives that further works to improve your quality of life.
If you have any questions and concerns, would like to make a suggestion, or make a report, please click the link below:
Legislative Engagement Form

Council President Jones and Council Member Ayers are working with Detroit Animal Care and Control!   They are helping to secure our Detroit residents with employment opportunities in becoming an Animal Care Control Technician and/or an Animal Care Control Officer. Earn between 30K - 45K yearly, caring for captured and rehabilitated animals that were strayed, abandoned and rescued. This is a great opportunity for our Returning Citizens and for those interested in working with animals.  Click on the link below and complete the entire form and submit for consideration.
Detroit Animal Care & Control Employment Interest Form
Public Comment Forms
In order to better administer the online public comment process, there will now be one form for all Formal Session Meetings, Evening Community Meeting Public Comment, Evening Community Meeting RSVP, and budget meetings. Residents are able to register ahead of time for all presently scheduled City Council meetings. Residents are now also able to upload documents and leave comments if they are not able to attend City Council Meetings. If there are any special meetings or session scheduled, the forms will be updated and a new link will be provided. We look forward to hearing from you!
City Council President
On