Master Specification for DWSD Projects
Master Specifications:
DWSD's Master Specifications are the detailed engineering specifications used in project contract documents as a standard by which all projects are developed. Typical contract documents will include FORMSPEC (for bidding requirements, contract forms, conditions, etc.), Master Specifications (for engineering specifications applicable to the type of work, e.g. electrical, concrete, finishes, etc.), Contract Drawings (with the details of the design), and Standard Details (for frequently utilized details such as manholes, soil erosion control, fencing, etc.). In addition to the typical contract documents, Supplemental and Provisional Specifications may be utilized.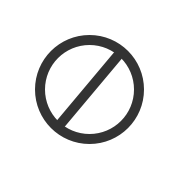 Supplemental Specifications:
DWSD's Supplemental Specifications are engineering specifications that provide information on frequent and accepted adaptations to the Master Specifications, or additional previously-unpublished engineering specifications. Supplemental Specifications are available on this website. Supplemental Specifications may be incorporated into the next printing of the Master Specifications.
| | | |
| --- | --- | --- |
| CONTRACT | SUPPLEMENTAL | PROVISIONAL |
| PC-756 | Supplemental Specification | Provisional Specification |
| PC-776 | Supplemental Specification | Provisional Specification |
| PC-780 | Supplemental Specification | Provisional Specification |
Provisional Specifications:
Provisional Specifications are designed to be used on future DWSD projects to augment or change information contained in the Master Specifications for specific applications. Provisional Specifications that are utilized should be communicated to Parvez S. Jafri of DWSD to collect augmentation or changes. These provisional specifications will be published on the web site, as they are made available, to document applications of the Masters Specifications between DWSD and project users.

Contact