Group Executive for Housing, Planning and Development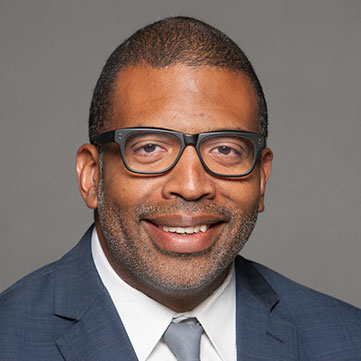 Arthur Jemison
Arthur Jemison led the city's Housing & Revitalization Department (HRD) as its director since he was recruited by Mayor Duggan in early 2014. During that time, Jemison has worked with developers to create more than 1,500 new affordable housing units and preserved hundreds more units that were soon to see their affordability status expire. Jemison also led the development a comprehensive citywide strategy to meet the housing needs of low-income residents and implemented new strategies to address homelessness in Detroit.
As Group Executive, Jemison will be responsible for expanding, coordinating and increasing collaboration among key city departments and agencies. Jemison's portfolio includes planning, housing, arts & culture, and more. Jemison works to encourage key city departments to coordinate in new ways to better serve the needs of residents and foster revitalization in the City. He has direct oversight of many of the city departments that most directly touch Detroiters.
Jemison will lead the city's efforts to coordinate with the independent agencies that the city works most closely, including the Detroit Land Bank Authority, Detroit Housing Commission, and the Bridging Neighborhoods program.
Jemison is supported by the heads and directors of the various departments he oversees.
City Council President
Off