Executive Director of Transit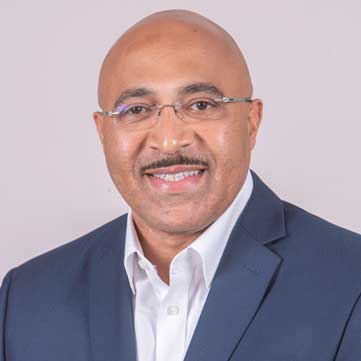 C. Mikel Oglesby
As the Executive Director of Transit, Oglesby will oversee both the Detroit Department of Transportation (DDOT) and the Detroit People Mover (DPM) and be responsible for improving coordination with regional partners, including SMART and the Q Line.
Oglesby comes to Detroit with over three decades of transit experience spanning all aspects of the industry, from fixed route, paratransit, light and heavy rail service and maintenance. The son of a bus operator at the Massachusetts Bay Transportation Authority (MBTA), Oglesby began his career at the MBTA after graduating from the University of Massachusetts at Amherst and rose through the Authority's ranks to the Assistant General Manager of the nation's fourth largest multi-modal system.
Oglesby is a nationally recognized leader in alternative fuel technology and is known as an innovator in the field of green energy with the development and deployment of the first hydrogen powered American Fuel Cell Bus. He is a member of the American Public Transportation Association (APTA) and The Conference of Minority Transportation Officials (COMTO).
City Council President
Off