Building Better Blocks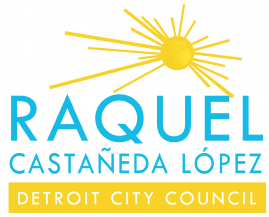 Through our Building Better Blocks program, we provide support to new and existing block clubs, neighborhood associations, churches and community groups in District 6!
Key areas of assistance: 
Provide one on one coaching and support for neighborhood organizations in District 6
Funds: Help identifying appropriate grant opportunities
Communications: Assistance with creating and distributing flyers, social media training
Project planning: Events, Goal setting
Tools: Assistance with making maps, membership databases, etc.
Access to information: Connections to city departments and non-profits, help navigating city processes

See documents below for more information on how to start and build community groups! 
To get involved with Building Better Blocks, set up an appointment with us so we can learn about your community group or your vision for one. 
Contact:
Laura Sanchez (¡Yo hablo español!)
Community & Policy Manager
313-224-1204 or [email protected]
Hanan Yahya (أتكلم اللغة العربية!)
Community & Policy Coordinator
734-228-8775 or [email protected]
City Council President
Off